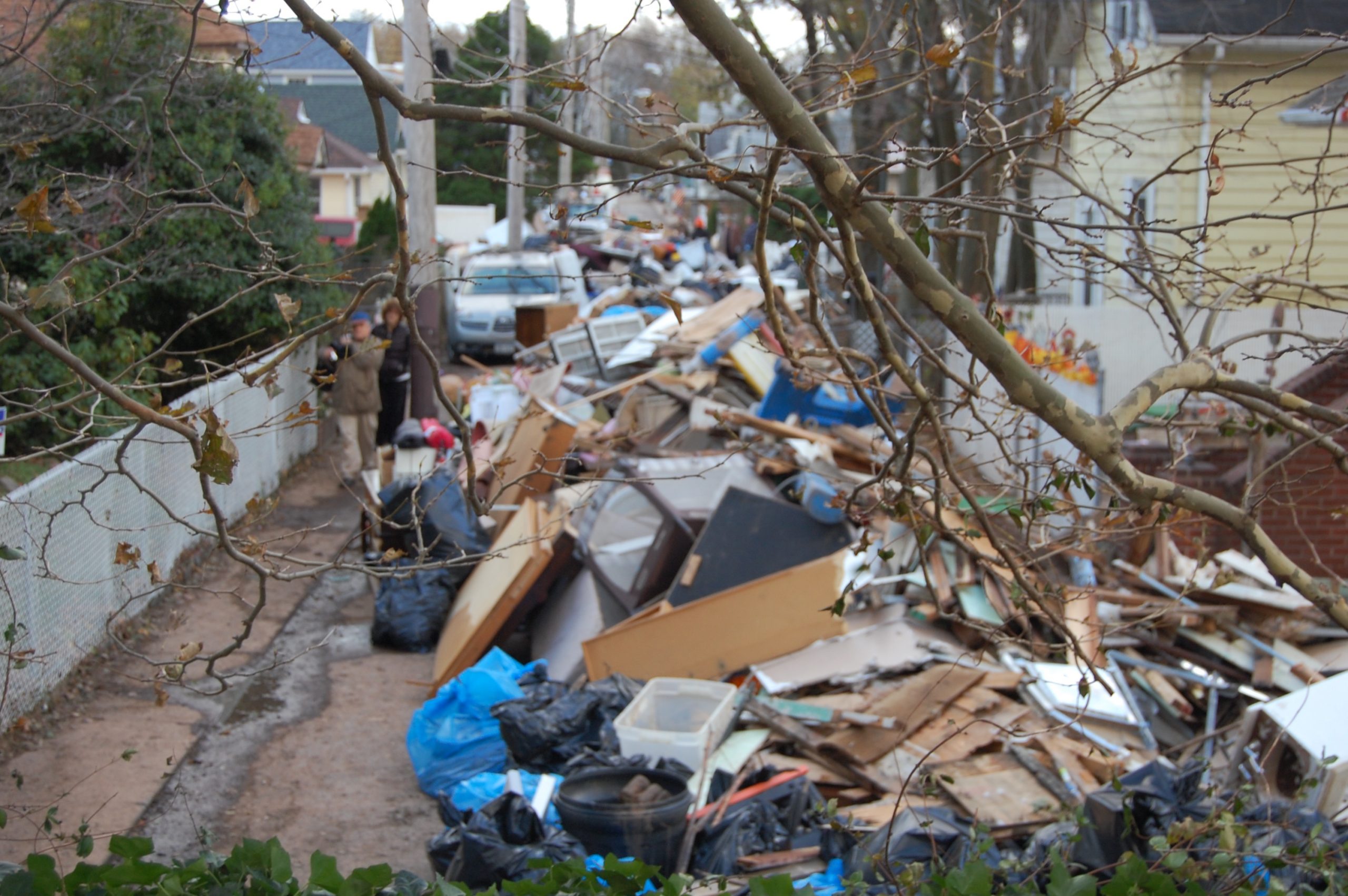 Leather paramedic work boots stepped in a puddle whose water suddenly grew deep.
My brother, seeking perhaps a bite from the local bar and restaurant, ventured into the night, hoping to find Griff's open.
He quickly ran back to his apartment two blocks away, going up the leg of Hett just before Beacon and then up Beacon to Finley, just in time for the ten foot wall of water to finally arrive at around 8 pm on October 29, 2012. He crashed into the door of his landlady's downstairs residence as black reedy swampy stormy ocean water vomited through every opening on the first floor of the house.
For an hour, hell was raging floodwater, which isn't water but like sludge and shit and lumber and drywall with little nails stuck inside, and lots of weird metal, seeds, socks, random underwear black with dirt, seaweed, dead crabs, tampon appicators, and salt water.
I describe a portion at New Dorp Lane and by Hett and Finley, but I assure you, much worse stories can be imagined based on how our neighbors passed away on that day.